Prologue
Unidentified Demon Sighting!
A message sends ripples throughout the Bureau of the Occult.
A demon is appearing here, there, and all over the city, muttering curses under its breath as it roams the streets.
Our heroes are hurriedly dispatched from the Bureau of the Occult.
Dubbed a "top secret" mission, they leave with little to go on.
Later they would be joined by Yasutsuna, who offered to help as you grappled with hidden feelings of her own.
Who or what could this mysterious "Noddy" be...?
Level 1
Pre-battle
Hm... What should I do?
Mikado
Is something bothering you, Mikado?
Sola
Perhaps you can. Some members of the Bureau are getting married.

And they want me to give a speech. The thing is, I have no idea what to say.

Mikado
A wedding, you say. Well, getting married is a major milestone in life, so I can see why you're nervous.

You can't just throw together any old speech.

Dojigiri Yasutsuna
Oh don't you worry about that. I plan to give a speech worthy of our great Bureau.
Mikado
You and Shuten Doji's wedding is going to be—
Mikado
Well, shouldn't I be the one to give a speech at your wedding?
Mikado
Wait...so you two aren't planning on a wedding?!
Sola
Yea, don't you think it's about time?
Mikado
Aha! So you ARE thinking about it then.
Mikado
What kind of ceremony are you planning?
Sola
Well...we thought a shrine would suit us better than a church.

We don't need so much pomp and flair. Just a gathering of our close friends, and...

You know, something that'll make for a good day for all the guests.

Dojigiri Yasutsuna
Whatever you and Shotty decide, I'm sure it'll be a wonderful wedding.
Sola
Don't forget to invite us all, okay? It's gonna be a heck of a party!
Sola
Thanks...but, I'm sure it's not going to happen anytime soon.

I have no clue if Shuten Doji even wants to get married.

Dojigiri Yasutsuna
Personally, I think you two will make the perfect married couple.
Sola
...Excuse me, I have a call. Who could it be at a time like this?

...Yes, it's me.

Mikado
...I see. I'll send them over right away.
Mikado
Sola, I've got a job for you.

Keep in mind that this is top secret. As in, do not let one word about it slip.

Mikado
T-top secret?!

What could be the big deal?

Sola
It doesn't get more top secret than this, put it that way.
Mikado
Anyway, enough pleasantries. Just head over...and make it quick!
Mikado
If you don't then you might find yourself without any vacation time in the foreseeable future.
Mikado
Gulp! You know how much I need my vacation time!

Okay, Master! Let's hurry up and get a move on!

Sola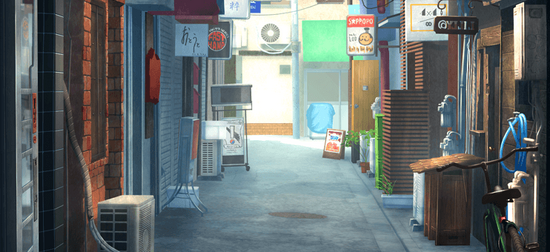 This evil energy outbreak came at the worst time. I was really enjoying our chat.
Sola
But you know how evil brutes are. They always pop up when you least expect them.
Dojigiri Yasutsuna
You can say that again.
Sola
I just wanted to hear more about these wedding plans of yours!

You looked so happy talking about it!

Sola
But you did! I saw you smiling.
Sola
And it made me realize how much you love Shotty!
Sola
Tsuna...? Don't tell me you're embarrassed to talk about it!
Sola
Post-battle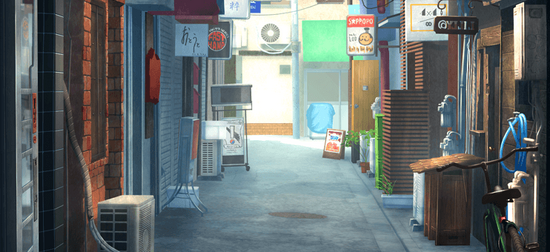 We're almost to the site of the outbreak.

According to Mikado, there's an evil brute that looks like a demon of some sort...

Sola
GRRRAAAHHHH!
Noddy
Level 2
Pre-battle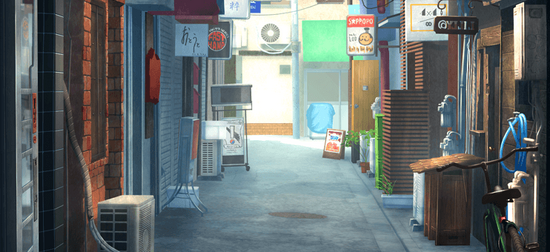 GRRAAHHH!
Noddy
That's an evil brute that looks like a demon alright, only Mikado failed to tell us it's missing a body!

Looks like we're facing...Noddy himself!

Sola
Yep, that's its official name. I came up with it just now!
Sola
That's enough, Noddy! Now that we're here your playtime is over!
Sola
Noddy
...Yasutsuna! What're you doing here?!
Noddy
...Is he a friend of yours, Tsuna?
Sola
Yasutsuna, how could you forget me?
Noddy
Yasutsuna! What are you saying? It's me...!
Noddy
What's wrong, Yasutsuna? What did I do to deserve this?
Noddy
What the heck is going on?
Sola
Yasutsuna!
Noddy
I'm not sure what's going on, but this isn't going to end well for Tsuna.

Master, we have to defeat that thing!

Sola
Battle
Why, Yasutsuna, WHY?!
Noddy
Post-battle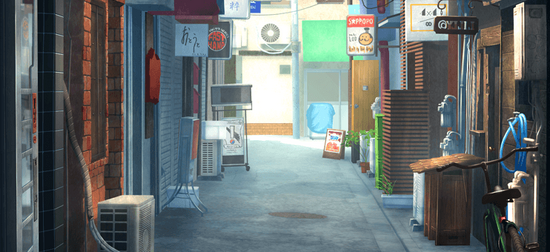 Even with you and Tsuna it's still a tough fight!
Sola
This evil brute is not to be taken lightly!

I get the feeling this is gonna be a long day...

Sola
Level 9
Pre-battle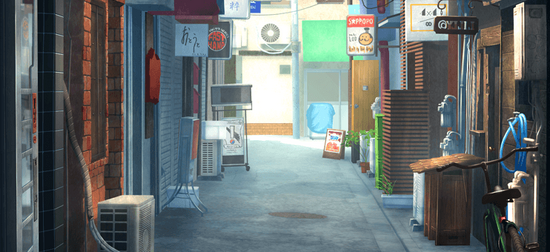 Battle
Why do you keep rejecting me, Yasutsuna?
Noddy
Noddy seems seriously depressed.

Are you sure you haven't met before, Tsuna?

Sola
Then why does he keep on—
Sola
What is that bittersweet smell I sense upon the air?

I know...it's the smell of love!

Chessa Dowry
I'm Chessa Dowry. I'm the spirit of dowry chests—but you probably guessed as much from my name!

I sensed love in the air so I followed its scent till here.

Chessa Dowry
I don't know what you sensed, but there's no love in the air around here!
Sola
Not another one stopping me from getting to my Yasutsuna.

I won't let anyone come between me and my love!

Noddy
Come between you? Maybe that's what you were sensing, Chessa!
Sola
Don't let them deceive you, Yasutsuna!

I am the only one who can make you happy!

Noddy
I sensed love coming from that evil brute.

And it's pretty obvious who he's in love with, isn't it?

Chessa Dowry
B-but Tsuna made it very clear that she doesn't even know that evil brute.
Sola
Enough talk. Quit trying to come between me and my sweet!
Noddy
Yikes! He's gearing up to fight us again!
Sola
We've gotta fend him off, Master!
Sola
Battle
Don't you dare try to come between us!
Noddy
Post-battle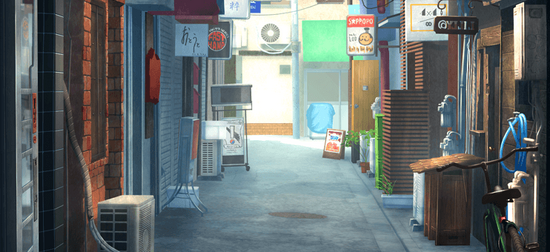 This evil brute sure is strong. We're barely holding our own, even with

<insert name here>

on our side.
Dojigiri Yasutsuna
Why do you insist on coming between us?!

After I finally find someone special, you just have to go and ruin it, don't you!

Noddy
Why are you so bent on being with Yasutsuna anyway?
Sola
Isn't it obvious?

Because I love her!

Noddy
Level 10
Pre-battle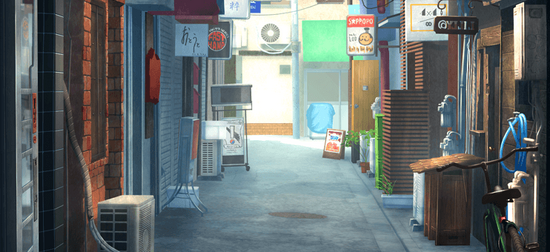 I can make you so happy, Yasutsuna!
Noddy
Stop repeating that, it's freaking me out!

How exactly do you think you're gonna make me happy, anyway?!

Dojigiri Yasutsuna
Simple!

People who are in love can make each other happy just by being together!

Noddy
Oh give me a break!
Sola
Love can be very irrational sometimes, you know.
Chessa Dowry
Zip it, lady. Now's not the time.
Sola
For your happiness...

I would sacrifice anything!

Noddy
Why, Yasutsuna? Why would you say that?

Can't you see how much I love you?!

Noddy
Sorry, but there's just one problem...

I'm seeing someone else.

There's no way I'd give him up for you.

Dojigiri Yasutsuna
This doesn't make sense... You should be falling head over heels for me.
Noddy
I can't believe it. You must have undergone involuntary brainwashing!
Noddy
My only choice is to claim you against your will!
Noddy
Woah, buddy! You jumped the shark pretty quickly, didn't you?
Sola
Enough talk! Prepare to be carried off to romantic paradise!
Noddy
Battle
It's too late to stop me, Yasutsuna! You're mine!
Noddy
Ugh! I hate guys who think they own you!
Sola
Post-battle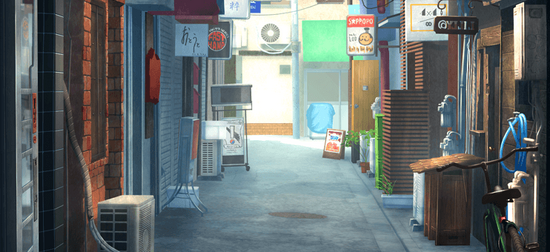 Yasutsunaaa!
Noddy
Well, you know what they say, love can put people in a blind frenzy!

Oh, to be in love.

Chessa Dowry
Level 15
Pre-battle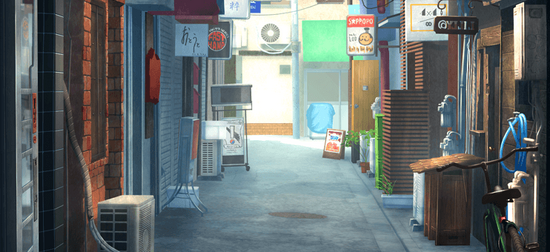 I've never even laid eyes on Noddy before and he wants to kidnap me! What gives?
Dojigiri Yasutsuna
This evil brute must have been created by someone who has really strong feelings for you.

What other explanation is there?

Sola
Well what stronger feelings are there, than LOVE!
Chessa Dowry
Oh, that kinda makes sense now.
Sola
B-but whose love could it be?

I can't think of anyone who likes me THAT much...

W-wait, you don't think... N-no, it can't be.

Dojigiri Yasutsuna
Is this evil brute a manifestation of Shotty's feelings for you?
Sola
What?! You can't be serious.

There's no way Noddy could have originated from Shuten Doji!

Dojigiri Yasutsuna
He does love you, so it's not a totally crazy notion.

And it would explain why he's more than a match for Master in battle.

I don't know anyone else who could give Master a run for his money like that!

Sola
B-but...I didn't even know Shuten Doji was harboring such strong feelings for me.
Dojigiri Yasutsuna
Well, you know how it is. It takes courage to admit your true love for someone.
Chessa Dowry
Yasutsuna! We were meant to spend our lives together! Only I can make you happy!
Noddy
Well, I guess not EVERYONE is so shy about it...
Sola
I'll kill anyone that stands in the way of our love!
Noddy
Battle
You've got to stop your rampage, Noddy!

Tsuna said she likes someone else!

Sola
SHUT UP!
Noddy
Post-battle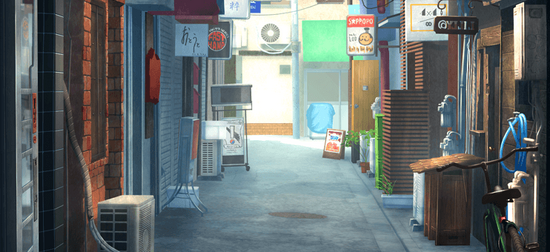 Yasutsuna! The light of my life!
Noddy
This is going nowhere. We need a different approach.
Sola
Let's try talking things over with Shotty instead!
Sola
Level 20
Pre-battle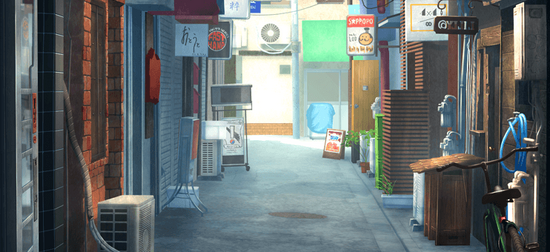 Shotty! I'm so glad you're here!
Sola
Um, yeah. About that...
Sola
...
I see... So you think I may have created this evil brute?
Shuten Doji
Well if it wasn't then who?
Sola
Stay calm. I will take full responsibility for this, and I will eliminate that monster myself.
Shuten Doji
...But Noddy is a formidable opponent. Even you'd have trouble with him in a one-on-one battle.
Dojigiri Yasutsuna
In that case... we should consider a sneak attack!
Sola
Well, we're assuming Noddy was created from Shotty's emotions, right?

Then getting Noddy his emotional fulfillment should make cleaning him a cinch!

Sola
Well, when it comes to matters of the heart, there's truly only one way to satisfy that which it hungers for!

...Marriage!

Chessa Dowry
Okay then. It's settled.
Sola
Time to plan a wedding!
Sola
Don't worry, I'm an expert when it comes to weddings. You'll be fine!
Chessa Dowry
We'll make sure it's an absolutely splendid wedding!
Sola
I object to this marriage!
Noddy
He's been following us this whole time? We've gotta fight him off, Master!
Sola
Battle
Post-battle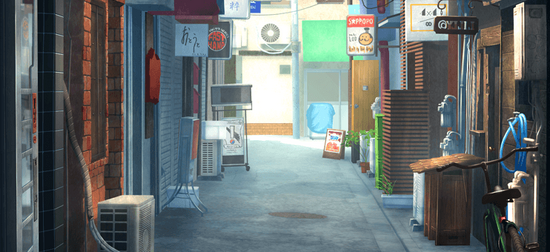 This brute...really is strong!

Now it makes sense... I was surprised <insert name here> couldn't defeat him, but now I see why.

This is one case where a direct attack will have little effect.

Shuten Doji
So...does that mean you'll consider my backup plan and get married?
Sola
I'll do anything I can to make sure it's a great wedding!

If you need anything, <insert name here>, just ask, okay?

Chessa Dowry
You got it, Wedding Planner Chessa!

Let's make sure their wedding is a whopping success!

Sola
Naturally! Now that it's decided, let's make it happen!
Chessa Dowry
Level 21
Pre-battle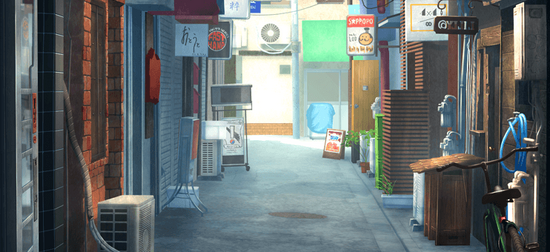 But, aren't there a lot of...prior arrangements...that need to be made first?
Shuten Doji
What do you mean?
Sola
You know...like getting the approval of the parents, for example.
Shuten Doji
Oh, please! Parents have nothing to do with their children's love lives!

The only thing that matters is the power of your love!

Chessa Dowry
Don't be so rash.

Marriage is an important turning point in one's life... You can't just rush into it on a whim.

Shuten Doji
Torakuma! What are you doing here? ...And how did you know about the wedding?!
Shuten Doji
Apparently Yasutsuna was telling Mikado all about it this morning.

You know, that it should be at a shrine instead of a church. Stuff like that!

So I thought to myself, "They're finally getting married!" And then I realized I should come offer my congratulations!

Torakuma Doji
Oh. I got the impression you were all set to go.

So I went around asking everyone if we could throw a surprise party for you two to celebrate.

Torakuma Doji
Do you mean to say everyone at the Bureau of the Occult thinks we're getting married?
Shuten Doji
Well, not everyone...but you know how word spreads fast.
Torakuma Doji
I haven't even discussed it with her father yet...
Shuten Doji
Never mind that! You're perfect for each other.

And once you're married, you'll make a great husband and wife!

Chessa Dowry
She's right! The only one that can make her happy is ME!
Noddy
Battle
My love! Why do you torment me so?
Noddy
Buddy, you have the worst timing.
Sola
Post-battle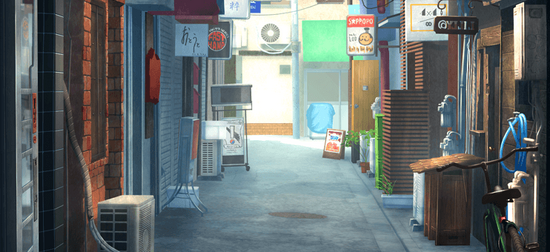 Relax. Nothing's going to happen until I get permission from your father.
Shuten Doji
Fine. We'll go meet with Tsuna's dad and get this over with.
Sola
C'mon, let's hurry!
Sola
Level 30
Pre-battle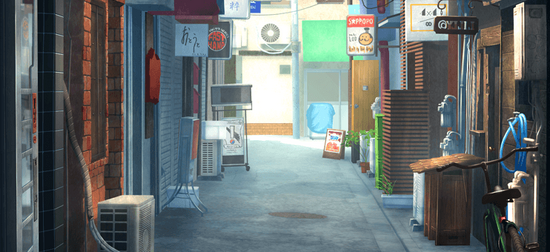 Well hello, girl. You need your old pa for something? It's not money, is it?
Ohara Yasutsuna
I'll take things from here.

I won't waste your precious time by beating around the bush, Mr. Ohara.

I wish to take your daughter as my bride.

Shuten Doji
I...was thinking of marrying your daughter.

Please give us your blessing.

Shuten Doji
You think you can march in here and announce a wedding out of the blue, and expect me to be okay with it?

Well you thought wrong, sonny boy! Ain't never gonna happen!

Ohara Yasutsuna
He's right. The only suitable husband for her...is ME!
Noddy
He followed us here? We're gonna have to fight, Master!
Sola
My looooooove!
Noddy
Damn fools are tryin' get with my daughter left and right!

Just how many of these ghouls have you got chasin' after you?

Ohara Yasutsuna
I can explain. That evil brute was created...by my feelings for Yasutsuna.

And we believe that if we were to get married the evil entity would vanish.

I'm begging you, sir. Please, give us your—

Shuten Doji
What a load of hogwash! No way Yasutsuna's marryin' you, sonny boy!

My beloved daughter ain't gonna be marryin' nobody over so silly mess-up like that.

Ohara Yasutsuna
You stay out of this!

This is my final word on the matter. I do NOT, I repeat, do NOT give me permission!

Ohara Yasutsuna
Battle
We're in trouble if we don't get her dad's approval...
Sola
But he'll come around when he sees what kind of man Shotty is!
Sola
Post-battle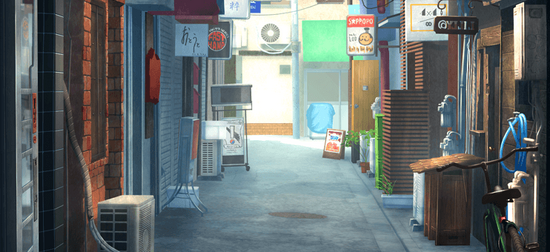 You're too stubborn, Father!

Yes, we want to get rid of Noddy, but we also really want to get married!

Dojigiri Yasutsuna
No daughter of mine is not getting married to shoo off some silly old monster.
Ohara Yasutsuna
But they make such a good pair! Who cares what circumstances they elope.
Chessa Dowry
She's right! Where's the harm in giving them your blessing?
Torakuma Doji
Level 39
Pre-battle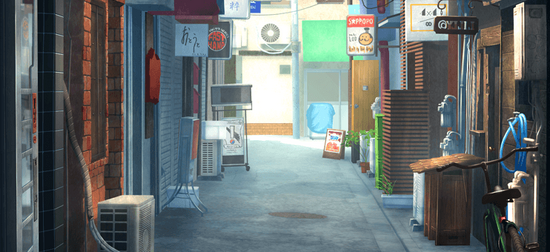 But look at them, they're MADE for each other! C'mon, admit it already!
Chessa Dowry
They'll be a wonderful husband and wife, I guarantee it!
Torakuma Doji
You foolish kids! I don't care how many times you tell me, I will NOT change my mind!
Ohara Yasutsuna
Ugh, it's like talking to a brick wall. A couple this in love doesn't come along every day, old man!
Chessa Dowry
You know I am the only one for you!
Noddy
Can't you see we're trying to make some "headway" with this little episode, Noddy?

...Get it? Did you see what I did there?

Sola
The only important thing is how they feel about each other!
Sola
That much I can agree with. And if this was a REAL marriage proposal, then I'd have no problem with it.
Ohara Yasutsuna
Tell him how you really feel, you two!
Sola
I...guess that wouldn't be so hard.

It's not like I wasn't already considering marriage before Noddy showed up...

But enough about me! Ask Shuten Doji to talk about how he feels!

Dojigiri Yasutsuna
Certainly. I'm an open book when it comes to my feelings. I have no problem at all talking about them. But, um...
Shuten Doji
It's no use. He's never going to give us his blessing anyway.

We'll just have to come up with another way.

Shuten Doji
Before we get to any back-up plans, we need to take care of Noddy.
Shuten Doji
Battle
Geez! We come all the way here, and now he wants to switch to a back-up plan!

What's with him all of a sudden?

Sola
Post-battle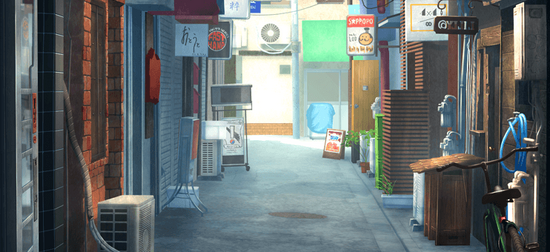 There must be a way for us to beat that demon without getting married.

Let's focus on alternatives, and only when we've exhausted all other options should we consider getting married.

Shuten Doji
...Hmm. Is it me or do you look strangely relieved all of a sudden?

You...you don't even WANT to get married, do you?!

Dojigiri Yasutsuna
Level 40
Pre-battle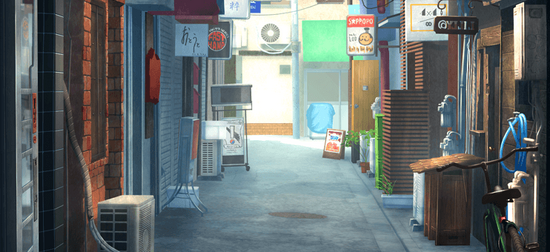 You've got it all wrong! It's not that I don't want to, but...
Shuten Doji
You can't even come up with an excuse! You just can't stand the thought of being married to me!
Dojigiri Yasutsuna
Umm... AWKWARD! Am I right, Master?
Sola
T-Tsuna? I think Shotty really does like you...
Sola
I think we better stay out of this, Master.
Sola
It's like they say, don't get in the middle of a bickering married couple!
Chessa Dowry
I knew it! I'm the only one that can make Yasutsuna happy!
Noddy
What should we do? Yasutsuna's getting rather angry...
Torakuma Doji
She'll understand if we talk things out. I'll have a talk with her later.

For now let's focus on finding Noddy's weakness!

Shuten Doji
Battle
This is getting out of hand, Master.

I'm not sure I even wanna know how this all plays out...

Sola
Post-battle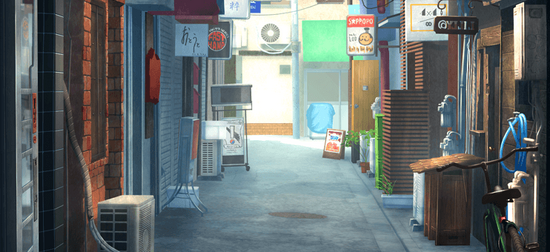 ...What are you scheming, sonny boy?

Don't tell me the whole marriage scheme was just a joke.

Ohara Yasutsuna
Of course it wasn't!

I never wanted to get married like this...

I want to marry your daughter...in a proper manner.

Shuten Doji
A show of brute strength for starters.

And if that doesn't work, I'll consider other options.

Shuten Doji
Very well...

Then I'd like to take a run at that thing.

All I gotta do is pulverize it, right?

Ohara Yasutsuna
Y-yes, if you want to put it like that. And I appreciate you lending me a hand.
Shuten Doji
Well, they both care a lot about Tsuna, that's for sure.

We've gotta give this out best shot! For Tsuna, and for Shotty!

Sola
Level 44
Pre-battle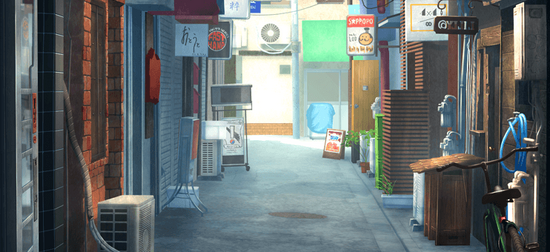 I never said I don't want to get married!

All I said was that these are not the ideal circumstances for a wedding.

Shuten Doji
Well...we should go through all the proper steps that a man and woman go through...
Shuten Doji
They sound like an old married couple.
Sola
This is wonderful, wonderful! What bittersweet love between them!
Chessa Dowry
Now you mention it, I think this is the first time I've ever seen a married couple fighting.
Sola
We are NOT a married couple! How many times do I have to tell you?

So, Shuten Doji, do you REALLY wanna get married or not?

Dojigiri Yasutsuna
Shut up! She's marrying me, not you!
Noddy
Oh, Yasutsuna...if you really plan to refuse my love...

Then you leave me no other choice!

Noddy
Oh crap, Master! We gotta protect Tsuna!
Sola
Battle
GRRRAAAHHHH!
Noddy
Noddy looks like he's taking it to another level than before.

Stay on your toes, Master! Who knows what he might do!

Sola
Post-battle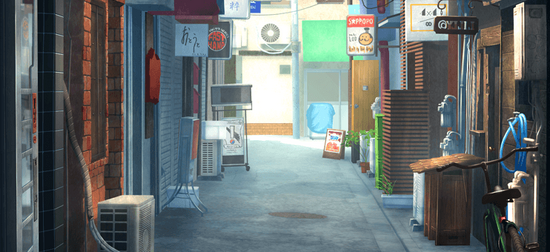 Ugh... I didn't think you'd survive that...
Noddy
You kept her safe, Master. Congrats!
Sola
But that evil brute... I've never seen anything like it.

I can't believe he's after my dear Yasutsuna.

Ohara Yasutsuna
It's alright, sir. Master here will protect your daughter!
Sola
Level 45
Pre-battle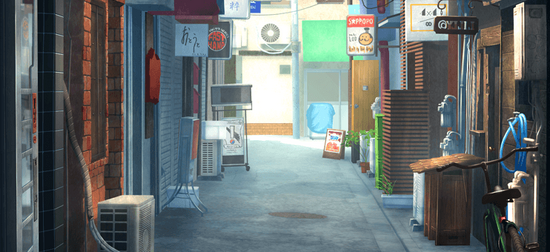 Why do you keep turning me away, Yasutsuna?

You and I make a much better match! Everyone can see it!

Noddy
Why?! Why would you choose a weak-willed coward like him over me?
Noddy
Did you just call him...a coward? He don't look like a coward from where I'm standin'.
Ohara Yasutsuna
You know what I see? I see a man who knows what my daughter wants.

If anyone's gonna marry my daughter, it's gonna be him NOT you!

Ohara Yasutsuna
...Give his blessing to the marriage?! I think he did!
Chessa Dowry
Don't go getting carried away now. I was merely saying the evil brute hasn't got a chance.
Ohara Yasutsuna
You'd prefer that good-for-nothing imbecile?!

I am the ONLY man on earth who can make her happy!

She's mine, all mine!

Noddy
Enough! She belongs to herself, not any man!
Shuten Doji
Noddy is coming to get us!

We have to make sure he doesn't hurt Tsuna!

Sola
Battle
Let's give this all we've got, Master!
Sola
Post-battle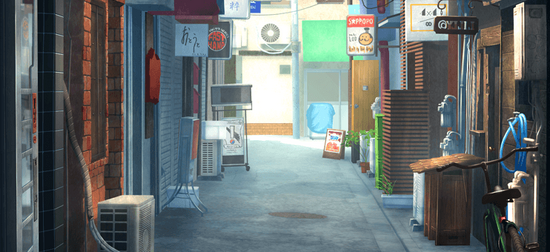 Did you hear that, Yasutsuna? He knows I'm far stronger than him!

Come to me, my love! I can make you so, so happy!

Noddy
WHAT?!
Noddy
Level 49
Pre-battle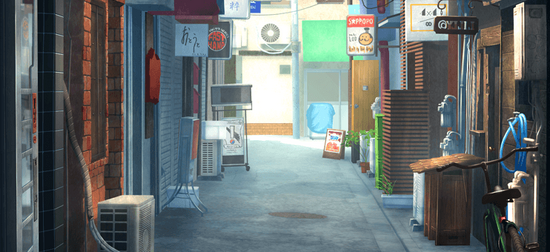 Grrr...
Noddy
Of course she wouldn't! She's already head-over-heels in love with Shuten Doji!
Torakuma Doji
Sheesh! How long are they gonna keep beating around the bush like this? Just be honest for once!
Chessa Dowry
Everyone take a step back for a second.
Sola
...Hey. Noddy is acting a bit strange.
Sola
She's wrong, all wrong...
Noddy
I know I could make Yasutsuna happy! I'm the only one that can!
Noddy
Master! We need to keep this guy away!
Sola
Chessa's right. ...Darlin', no more hidin' now. It's time you spoke from the heart.
Ohara Yasutsuna
This Doji fella is only flip-flopping over this wedding 'cause he cares so much about you.

Today was a wash but your future is—

Ohara Yasutsuna
Before today he never showed any sign he wanted to get married!

And it hurts because I DID want to get married and he never noticed!

Dojigiri Yasutsuna
My love, forget about these fools!
Noddy
Battle
Dammit! She was just starting to open up, too!

Let's teach him a lesson, Master!

Sola
Post-battle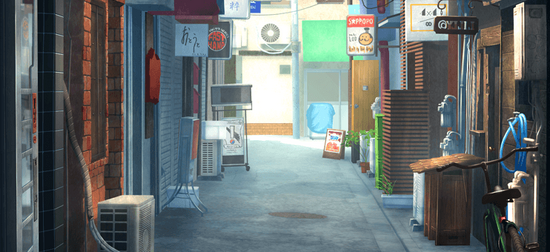 We'll hold Noddy back, Shotty!
Sola
In the meantime, you can tell Tsuna how you really feel about her!
Sola
Uh, okay... Thanks for the cover,

<insert name here>

and Sola.

Yasutsuna... I-I've thought many times about marrying you.

But... But...

Shuten Doji
Don't tell me, I've seen this before. Another lover's quarrel, am I right?
Hera
Who said that?!
Sola
Level 50
Pre-battle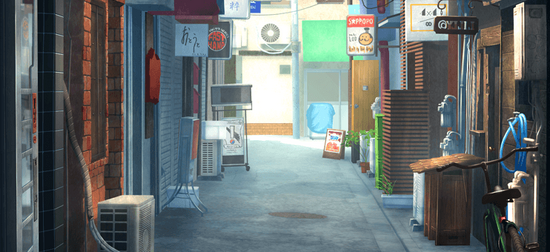 Where are my manners? I'm Hera, the goddess of marriage and motherhood.
Hera
My, what an unfriendly reception. I came here to celebrate the two of you getting married, of course.
Hera
Like I've said a THOUSAND times. There's nothing to celebrate!

Besides, we can read you like a book. You obviously got into a fight with Zeus and came here to mess with us instead!

Dojigiri Yasutsuna
My, my... you know me all too well.
Hera
It's not good for newlyweds to fight from day one, you know.
Hera
You're not? Why am I not surprised the rumor mill was wrong once again?
Hera
Ugh, enough already! Why don't you go help

<insert name here>

distract that evil brute?
Dojigiri Yasutsuna
That would be great!
Sola
Thanks for keeping him busy,

<insert name here>

, Sola!

And...I'm sorry. I wasn't able to open up to her...

Shuten Doji
You know, you really have to pick your moment when you propose to a woman.
Hera
Well it's not like he had much choice! We can't blame Shotty for this!
Sola
And here comes Noddy again! He looks ready to fight!
Sola
Battle
Let's teach him a lesson, Master!
Sola
Post-battle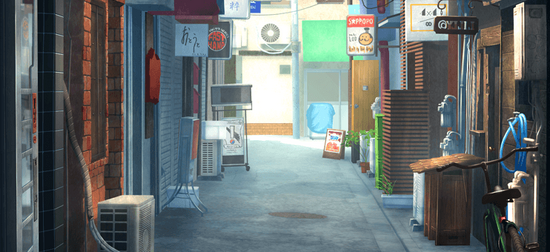 Anyways... who told you they were already married, Hera?
Sola
Don't look at me. I've been with y'all the whole time, so it wasn't me.
Torakuma Doji
Well, to be honest...
Hera
That's the gentleman I heard it from. That fellow over there.
Hera
Is that...Ibaraki Doji?!
Sola
Level 54
Pre-battle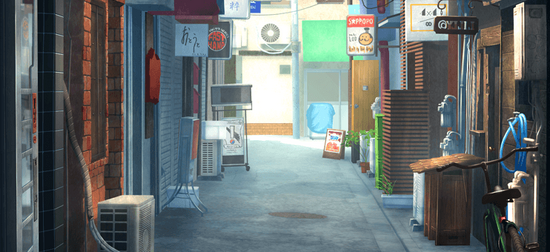 If there's anything we can do, consider it as good as done!
Hymenaios
Well, Shuten Doji and Dojigiri Yasutsuna are about to get married.

So, I thought the two of you would like to join in the celebration.

Ibaraki Doji
The wedding celebration? Us?

Sure thing! Leave the celebrating to us!

Hymenaios
We'll make sure it's a real good party!
Gold Ring
Ah, Yasutsuna! Perfect timing!

I was just telling them about your wedding—

Ibaraki Doji
No wedding? What do you mean?

Torakuma Doji told me all about it.

Ibaraki Doji
You mean it's not true?! Crap, I've been telling everyone about it!
Ibaraki Doji
Quite. That'll teach me to believe your rumors.
Hera
Don't let them bother you, Yasutsuna. We can dispel the rumors later.
Shuten Doji
You two will NEVER get married!
Noddy
Battle
You know I am the only one for you!
Noddy
Post-battle
It seems the rumor about our marriage spread faster than we expected.

We can't let it spread any further than this.

Dojigiri Yasutsuna
Our only choice is to walk the streets telling the facts to everyone we meet.
Shuten Doji
Or, you could just get married! Then it wouldn't be a rumor, it'd be a reality!
Chessa Dowry
Th-that's one approach, I guess...
Sola
Level 55
Pre-battle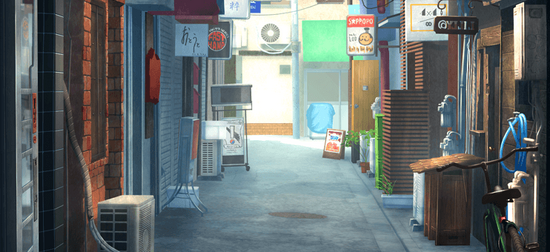 I...I cannot get married like this.

We must take certain formal procedures...

Shuten Doji
But, as the Deputy Chief of the Bureau of the Occult, I can't simply focus on my personal life when such a powerful evil brute is on the loose.

We need to find Noddy's weakness.

Shuten Doji
But our marriage IS Noddy's weakness!

You just don't want to marry me! I knew it!

Dojigiri Yasutsuna
NO! I just didn't want our wedding to happen like this!
Shuten Doji
You two are going round in circles!
Sola
If my daughter'd quit being a little baby about all this...
Ohara Yasutsuna
They can fight all day for all I care, but someone's going to have to deal with Noddy...
Hera
GGRRRAAAHHH
Noddy
We can handle this! Right, Master?
Sola
Yasutsuna is MINE!
Noddy
He's not making any more progress than our quarreling lovers...
Sola
Battle
Let's teach him a lesson, Master!
Sola
Post-battle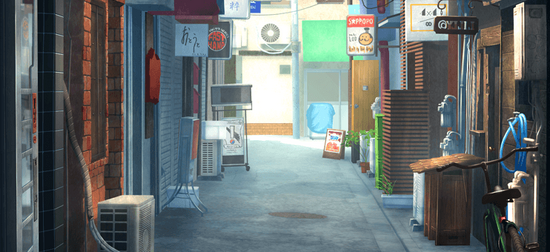 My dear, you may want to consider meeting the man half way, hmm?

I deplore this analogy, but you're inching closer to a "shotgun wedding." Are you sure you want to go down that road?

Hera
Shuten Doji is giving the wedding and your marriage serious consideration. Isn't that what you want?
Hera
And you're absolutely sure this is the way in which you wish to go ahead with the wedding?
Hera
What gives, Hera? Another relationship managed into obscurity. I hope you're happy!
Sola
Sorry...I just couldn't help myself.
Hera
We'd better go after her.
Sola
Wait, Yasutsuna!
Noddy
What are we gonna do about Noddy, Master?
Sola
Level 60
Pre-battle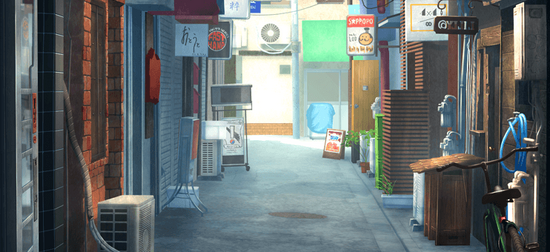 No, we'll keep Noddy busy!

You take care of Tsuna, Shotty!

Sola
...Thank you, everyone.

I'm leaving Noddy to you, <insert name here>!

Shuten Doji
You are in my way. Step back.
Noddy
We're not stepping anywhere!
Sola
I have to go after Yasutsuna! GET OUT OF MY WAY!
Noddy
We have to keep Noddy distracted a little longer, Master!
Sola
Battle
OUTTA MY WAY!
Noddy
Post-battle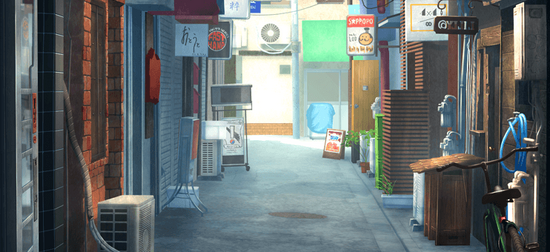 GGRRRAAAHHH!
Noddy
Oh, no! He got past us!
Sola
We never could have done that without you,

<insert name here>

.
Chessa Dowry
No use dwelling on the past. After him!

And I'll see what I can do to help.

Hera
Really? Are you sure it's alright, Hera?
Sola
Well, it's my fault she ran off, after all...

And I want to see how things work out between those two.

Hera
We've got numbers now, Master! Let's get after Noddy!
Sola
Level 64
Pre-battle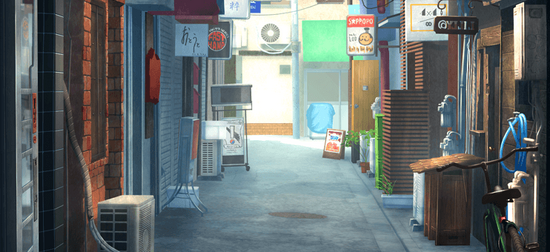 GGRRRAAAHHH!
Noddy
Let's take another shot at distracting him.
Sola
He might get past us again, but it's our only hope...
Sola
All we need is enough time for Shotty and Tsuna to have a nice, open chat about their feelings!
Sola
Not you again... NOT AGAIN!
Noddy
Brace yourself, everyone! And good luck!
Sola
GET OUTTA MY WAY!
Noddy
Battle
Go for it, Master!
Sola
Post-battle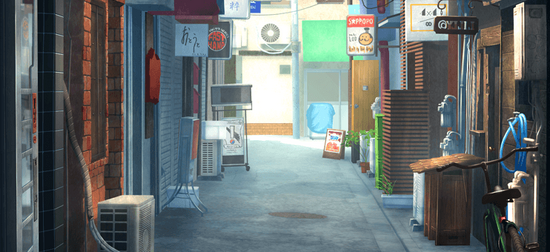 He got away from us again.
Sola
He's like a cockroach that keeps on surviving.

We'll die of old age before we see that thing conquered. We need to switch things up...

Ohara Yasutsuna
Yep. I'm gonna give them my blessing.

I've realized that Shuten Doji values my daughter very much.

I think he could really make my darlin' happy.

Ohara Yasutsuna
You do?! We'd better let Shotty know ASAP!
Sola
Noddy should lead us straight to them!
Hera
After that evil brute, Master! Hurry!
Sola
Level 68
Pre-battle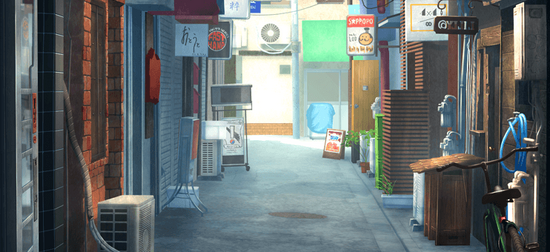 Yasutsunaaa!
Noddy
But Noddy... He's tearing up the town as he goes!
Ibaraki Doji
We should be preventing it from going on a rampage in the first place, not following after it...
Torakuma Doji
I doubt we could stop him even if we tried. We should lie in wait for now.
Hera
Look, there they are!
Sola
Yasutsuna! There you are!
Noddy
Don't tell me that evil brute managed to get past

<insert name here>

again...
Shuten Doji
Now, Yasutsuna! Now's our chance to form eternal bonds of happiness!

Yasutsunaaa! I'll make you mine, by brute force if I have to...!

Noddy
We won't allow it!

Let's teach him a lesson, Master!

Sola
Battle
We won't let you have your way with her, Noddy!
Sola
Post-battle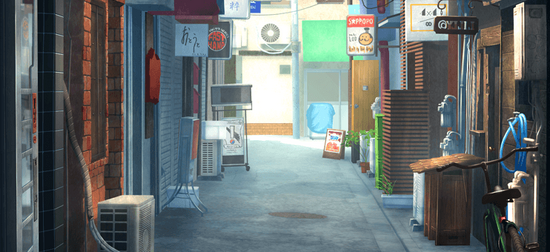 GGRRRAAAHHH
Noddy
Noddy seems even stronger now than before...
Shuten Doji
Shuten Doji... Why don't we just get married already?

I don't think we're ever gonna beat that thing, no matter how many times we fight it...

Dojigiri Yasutsuna
You should know, I'm all good, if that's what keeping you from tying the knot.

I realized on the way here how much you care about my daughter.

I'll allow you two to be married. I believe you can make her happy, Shuten Doji!

Ohara Yasutsuna
Level 69
Pre-battle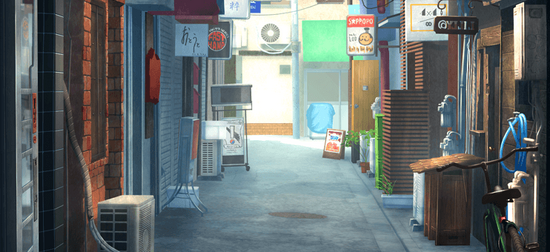 But I'm the Deputy Chief of the Bureau of the Occult.
Shuten Doji
Being Deputy Chief has kept me so busy that we've scarcely had time for dates.

With so many things going on at work, our relationship's been on the verge of crisis more than once.

Am I really the one to make you happy? I'm not so sure anymore.

Shuten Doji
Shut. Up. Of course you're the one to make her happy.
Sola
You love Yasutsuna so much that you created an evil brute!

I'm pretty sure you can make her happy if you love her that much!

Sola
You should have more confidence in yourself, you know.
Sola
...You're right.

Yasutsuna... Are you sure I'm the one?

Shuten Doji
HEY! Don't start celebrating just yet! She's marrying me, not you!
Noddy
Battle
I'm the only one who can make her happy!
Noddy
I would've preferred to make a proper marriage proposal, if possible...
Shuten Doji
Then what are you waiting for, Shotty? Now's the perfect chance!
Sola
But we need to hurry up with the ceremony before Noddy does any more damage...
Shuten Doji
It's fine. We can keep Noddy busy a little longer.
Sola
In the meantime you can make a proper proposal to Yasutsuna!
Sola
Alright... Everyone knows what to do.

I owe you one, <insert name here>! You too, Sola!

Shuten Doji
Level 70
Pre-battle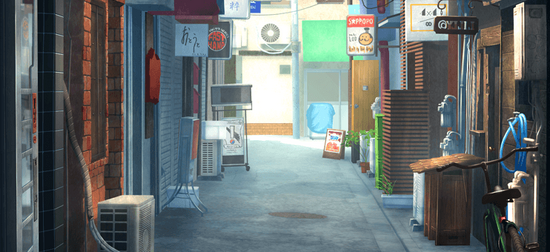 Alright! We'll take care of everything!
Sola
You think I'll let you go running off together?
Noddy
Hey, knuckle head! We're the ones you wanna fight!
Ibaraki Doji
No one may be permitted to stand in their way any longer.
Hera
Not you guys again!

Can't you see your efforts are useless? You'll never be able to hold me back!

Noddy
No matter how many times you shake us off, we'll always be here to stop you!
Torakuma Doji
Battle
I've had enough of this! OUTTA MY WAY!
Noddy
Post-battle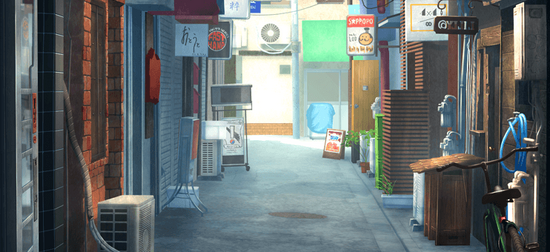 But we can still stop him before he reaches Tsuna and Shotty!

After him, Master!

Sola
Level 74
Pre-battle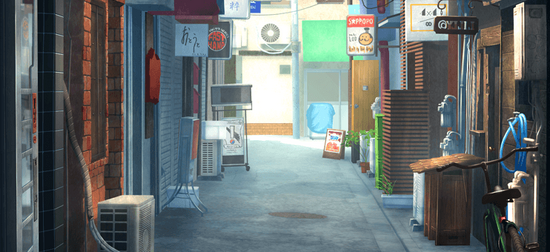 Look! Shotty and Tsuna are right over there!
Sola
I found you, Yasutsuna!
Noddy
Yes, it looks like a specialty store for spirits.

They probably just settled on a special ring made for former spirit agents.

Hera
We can't let them be interrupted now! We've got to hold Noddy back at all costs!
Sola
I'm so close to Yasutsuna, yet so far!
Noddy
You are not going anywhere near her.
Hera
We'll keep stopping you no matter how many times you get away!
Ohara Yasutsuna
You worthless wimps... You need to have some sense beaten into you!
Noddy
Battle
Master, we have to do this for Shotty and Tsuna!
Sola
Post-battle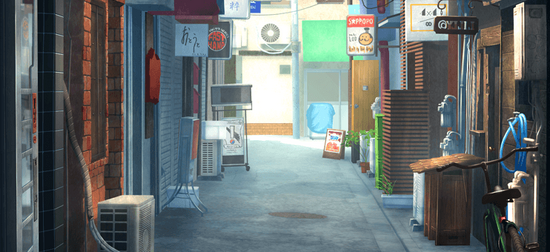 Thank you

<insert name here>

, and all of you.
Shuten Doji
Level 75
Pre-battle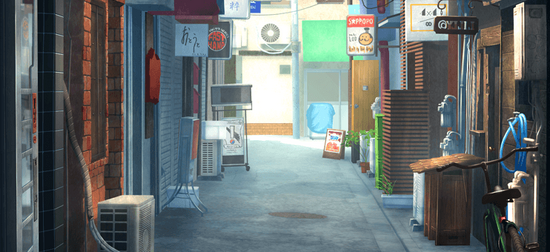 It's too soon to propose.
Hera
But we bought the rings... What else is there?
Shuten Doji
You forgot one of the most important parts! You need to set the scene for the proposal...a date!
Hera
Yes, you're right! Somewhere nice and romantic...and then I can pop the question!

Yes! Just thinking about it fills you with happiness, doesn't it?

Chessa Dowry
But, how can we think about dating at a time like this?

It puts a huge burden on <insert name here>, for one thing.

Shuten Doji
Oh, don't worry about us!
Sola
You can leave Noddy to us and focus on enjoying yourselves!
Ibaraki Doji
Whatever would we do without such good friends.
Shuten Doji
You two are NOT going on a date!
Noddy
Oh yes they are!
Sola
Get going, Shotty! We'll take care of Noddy!
Sola
A chance to unwind together comes once in a blue moon.

So go enjoy yourselves! That's an order.

Ohara Yasutsuna
Wait, Yasutsuna!
Noddy
Battle
I hope they have a nice date, Master! Don't you?
Sola
Post-battle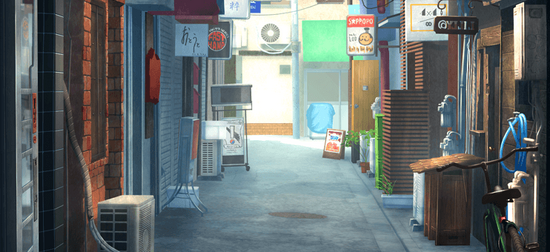 You impudent little...!
Noddy
There's no way we're gonna let you intrude on their date!
Sola
Level 79
Pre-battle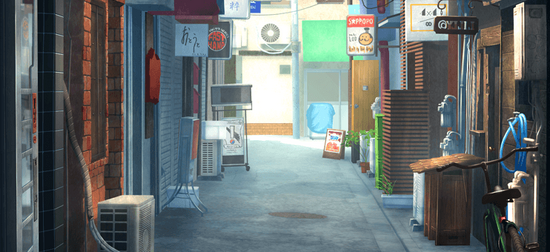 We sure covered a lot of ground during that fight.
Sola
Heh... There you are, Yasutsuna! Found ya!
Noddy
Well if it isn't our little lovebirds!
Hera
I didn't expect we'd end up right next to Shotty and Tsuna in the middle of their date!
Sola
This is fate, fate I tell you! We were meant to be together, Yasutsuna!
Noddy
Nope, and we're not gonna let you get any closer.
Ibaraki Doji
The only date you're getting is with our fists!
Sola
You persistent little rats just never give up!
Noddy
Well, we saw you fighting, so we thought we might lend a hand.
Shuten Doji
You nincompoops! You're supposed to be enjoying some alone time!
Ohara Yasutsuna
We're more than capable of handling the situation. Go enjoy yourselves!
Chessa Dowry
We were, but...it isn't so easy to enjoy a meal when your friends are getting pummeled before your very eyes.
Shuten Doji
You thought we couldn't handle Noddy without your help, didn't you?

You don't even trust us. How sad.

Hera
Yasutsunaaa! You should be one a date with me right now, not him!
Noddy
Battle
We have to make sure they have a nice date, Master!
Sola
Post-battle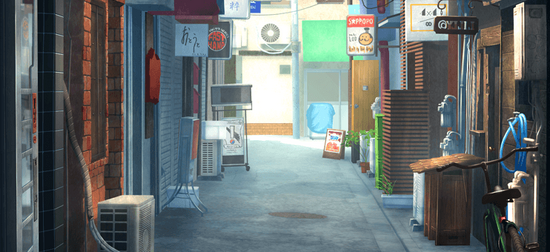 We did it! They're back from their date!
Sola
Look how happy Tsuna is!
Sola
Level 80
Pre-battle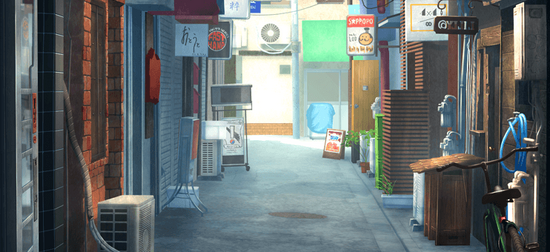 Well it's not gonna be easy on such short notice.
Hera
Then we've gotta keep Noddy busy until they can find somewhere nice!
Ibaraki Doji
Don't worry. I've got a place in mind.

Wait here while I check it out.

Shuten Doji
Do you seriously think I'd let your stupid marriage go ahead?!
Noddy
Master, we have to stop Noddy!
Sola
Well, I was thinking a shrine would be better than a church.
Shuten Doji
What love? Quit that nonsense!
Noddy
Battle
Everyone knows only I can make you happy!
Noddy
Post-battle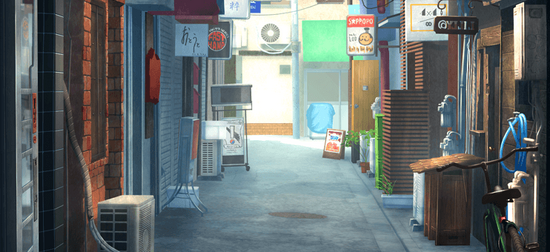 Shuten Doji...thank you for understanding my needs and desires so well.

I know you're the only one for me.

Dojigiri Yasutsuna
They sure look happy. Makes me jealous.
Hera
And let's keep it that way, right, Hera? No more meddling.
Sola
...Thank you, everyone.

Hera was right. I AM happy.

And it's all because of <insert name here>...and all of you.

Dojigiri Yasutsuna
See, you're finally opening up and speaking honestly.
Hera
I'm sorry for being so difficult on this mission.

Please let me know if anything comes up in the future.

I'll be ready to help in any way I can!

Dojigiri Yasutsuna
Level 81
Pre-battle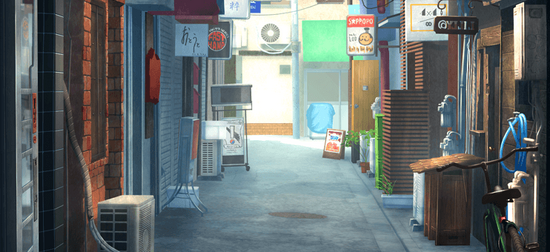 Alright, we settled on a venue. All that's left is the proposal!
Sola
I'm expecting this to be extraordinarily romantic. Don't let me down.
Hera